HARNESS AND BACKPLATE
FOR BACKMOUNT RECREATIONAL, TECHNICAL AND CCR DIVING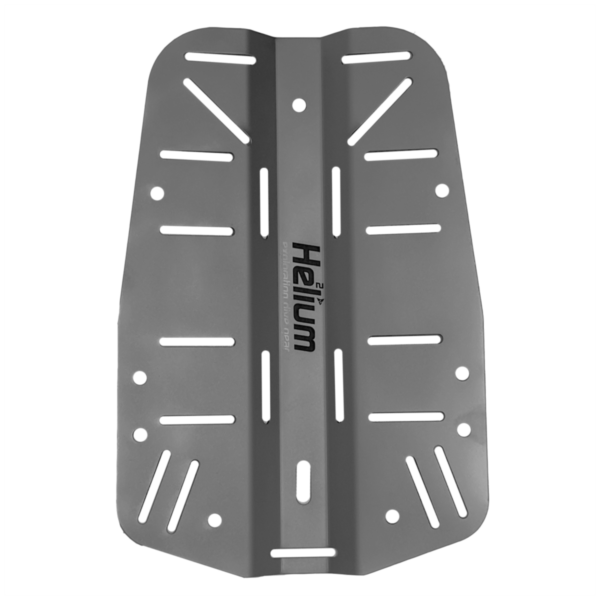 Regular Backplate SPEC:
- 400mm x 270mm 
- weight 800 gr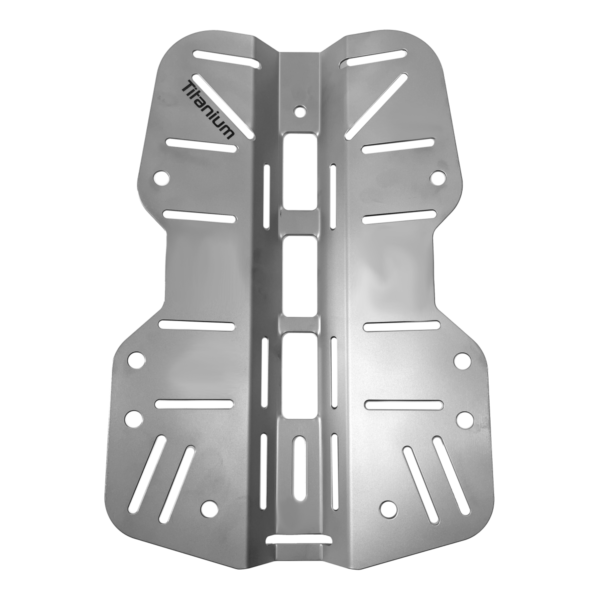 Signature backplate SPEC: 
- 400mm x 270mm 
- weight 700 gr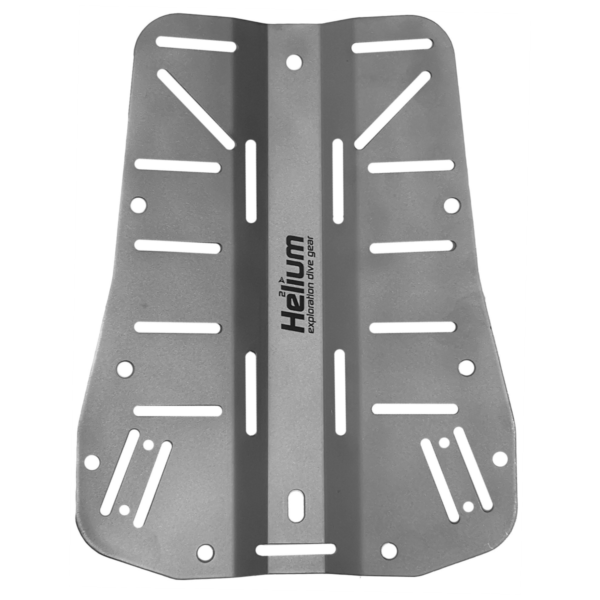 Small Backplate SPEC: 
- 350mm x 270mm 
- weight 650 gr
TiTANIUM BACKPLATE
by Helium Dive Gear
Harness system with Backplate is an essential tool for Technical and Recreational divers. Backplate allows you to use your harness in different configurations such as single tank, diving, dbl-tank, rebreather and even sidemount. The only thing you need to change is a wing.
Backplated Harness is a great tool, very easy to set up and use. It's solid and robust and will last forever. In our backplate we have added slots so you can install a weight system ( trim pouches ) or "FLY" weight system directly on your plate for optimal trim and balance in water.
Backplate Material. What to choose?
Titanium  2mm
Our premium backplates are meticulously crafted from high-quality 2mm TiTANIUM sheet. Using advanced CNC machines, we precisely mill each edge to achieve a rounded finish, effectively eliminating the sharp edges commonly found in competitors' backplates.
Other manufactures uses Aluminium to reduce the weight, but AL is less stronger then Titanium and because of this the they had to use thicker sheets for Backplates is dbl the size of Titanium Backplate in most cases. So there is now advantage except cost.
Another Con factor of Aluminium hardware as it has corrosion in salt water especiallly when in direct contact with Stainless steel. Parts like boltsnaps, and bolt fasteners with wingnuts. This is why most of Al parts are covered with Anox to protect it from corrosion, but once coating is damaged the corrosion will take a place and Al hardware will not last longer, unlike Titanium, will last forever.
CNC Technology 
Edge Rounding Process 
It's just so easy to make a backplate now days, but to make it Quality and Ideal will take time and money. To manufacture Titanium Backplate , we use CNC Laser and CNC Milling machines as well as special tools to Round sharp edges. This is an expensive and time consuming process but this is what makes our Titanium Backplate TOP of the Market product. 
Here at Helium Dive we use 4 Axis Miling Center by MAZAK to Round the edges of backplate, with special tool machine makes edges round, so your harness webbing will last longer as well as your gear. This process takes time that effect on the final price of the backplate. But remember, if you want quality, you have to pay for it.
WHY BACKPLATE AND HARNESS ?
Helium Signature Harness is simple, light, robust and provides an adjustable fit, eliminating the uncomfortable movement like "jacket" buoyancy compensators have. It Perfectly fit divers of all sizes, gives you stability in water and diving comfort.
Backplated system is easily convertible from singles to doubles. This flexibility means that your diving system grow with you. From your Open Water class to a Cave or Deep Technical diving, Helium Signature harness cover it all.
Just One Backplate and Harness fits all you diving needs.

Due to it strength and absolute corrosion resistance, Titanium is a great material for backplate as well as other harness hardware such as: D-rings, triglides, belt buckles and etc.
Every single part in our Signature DIR style Harness made of TiTANIUM.  We could say that our Harness is the strongest and lightest on the market. 
HELIUM SIGNATURE WEBBING ?
Our custom-made webbing is designed with special threads that strike the perfect balance between flexibility and stiffness. It is water-resistant, non-shrinking, and offers excellent abrasion resistance, ensuring durability and optimal performance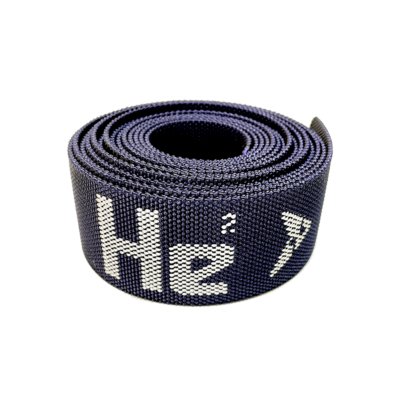 WEIGHT
The lightweight of titanium backplates not only enhances diver comfort but also provides a practical advantage when it comes to air travel with dive gear. You enjoy the benefits of easier transportation and lower baggage weight
CORROSION RESISTANCE
Titanium is highly resistant to corrosion, even in saltwater environments. This property ensures that the backplate and hardware remains durable and retains its integrity over time.
STRENGTH TO WEIGHT RATIO
Titanium has a remarkable strength-to-weight ratio, meaning it is strong and sturdy while still being lightweight. This characteristic makes titanium backplates robust and reliable
NON-MAGNETIC PROPERTIES
Titanium is non-magnetic, making it advantageous for divers using sensitive equipment that may be affected by magnetic fields. It reduces the risk of interference and ensures accurate readings from instruments.
GO CUSTOM WITH HELIUM
With our Custom Service you can select wing type, choose the color for the front, back and qusset, type of Backplate and Signature webbing. Finalize your system with the unique engraving on Backplate!